Barcaseb in Tap Studio 3. I usually record rock charts  

Top Song:
The Miracle (Of Joey Ramone) by U2
Newest Songs (The first is the newest):
Irresistible by Fall Out Boy
Centuries by Fall Out Boy
Revolt by Muse
Got Me Runnin' Round (feat. Flo Rida) by Nickelback
Satelite by Nickelback
Bands:
AC/DC:

Black Ice
Rock 'N Roll Train
AFI:

Miss Murder
Avenged Sevenfold:

Bat Country
Blue Öyster Cult:

Burnin' For You
Godzilla
Carpark North:

40 Days
Burn It
Human
I And You
Newborn
Save Me From Myself
Song About Us
The Beast
Transparent And Glasslike
D-A-D:

Allright
A New Age Moving In
Breaking Them Heart By Heart
Camping In Scandinavia
Can't Explain What It Means
I Want What She's Got
Last Time In Neverland
Little Addict
Monster Philosophy
Scare Yourself
Something Good (Live)
The End
Unexplained
We All Fall Down
Wild Things In The Woods
Your Lips Are Sealed

Deathstars:

Blitzkrieg
Opium
The Last Ammunition
Disturbed:

Another Way To Die
Breathe
Devour
Down With The Sickness
Enough
Facade
Hell
I'm Alive
Indestructible
Land Of Confusion
Living After Midnight
Midlife Crisis
Never Again
Sacrifice
Serpentine
Sons Of Plunder
Torn
Warrior
Dizzy Mizz Lizzy:

Forward In Reverse
I Would If I Could But I Can't
Love Is a Loser's Game
Phlying Pharaoh
Fall Out Boy:

Centuries
Irresistible
Foo Fighters:

Everlong (live)
Times Like These (live)
Franz Ferdinand:

Take Me Out
Guns N' Roses:

Sweet Child O' Mine
Kasabian:

Club Foot
Lenny Kravitz:

Are You Gonna Go My Way (live)
Linkin Park:

Burn It Down
Crawling
Faint
Figure.09
Forgotten
I'll Be Gone
In My Remains
In The End
Lies Greed Misery
Lying From You
Nobody's Listening
Numb
Powerless
Session
Shadow Of The Day
Somewhere I Belong
The Catalyst
What I've Done
Metallica:

All Nightmare Long
Astronomy
Blackened (live from Sofia Bulgaria)
Blitzkrieg
Broken, Beat & Scarred
Cyanide
Devil's Dance
Die Die My Darling
Enter Sandman (live from Sofia Bulgaria)
Enter Sandman
Fuel
Hero Of The Day
Low Man's Lyric
Master Of Puppets (S&M)
My Apocalypse
No Leaf Clover (S&M)
Nothing Else Matters
Of Wolf And Man
Sabbra Cadabra
St. Anger
That Was Just Your Life
The Call Of The Ktulu (S&M)
The Day That Never Comes
The End Of The Line
The Judas Kiss
The Memory Remains
The Memory Remains (S&M)
The Struggle Within
The Unforgiven
The Unforgiven II
The Unforgiven III
Welcome Home (Sanitarium) (live from Sofia Bulgaria)
Whiskey In The Jar
Muse:

Dead Inside
Mercy
Psycho
Revolt
My Chemical Romance:

Na Na Na (Na Na Na Na Na Na Na Na Na)
Nephew:

Hjertestarter
Nickelback:

Burn It To The Ground
Curb
Everything I Wanna Do
Figured You Out
Got Me Runnin' Round (Feat. Flo Rida)
How You Remind Me
Just For
Kiss It Goodbye
Money Bought
Rockstar
Satelite
Too Bad
Woke Up This Morning
Nirvana:

About A Girl
Come As You Are
Heart-Shaped Box
In Bloom
Lithium
Sliver
Smells Like Teen Spirit
Ozzy Osbourne:

Bark At The Moon
Can You Hear Them
Mr. Crowley
Paranoid (Live & Loud)
War Pigs
Queen:

Bohemian Rhapsody
Killer Queen
Rammstein:

Adios
Alter Mann
B********
Bestrafe Mich
Dalai Lama
Donaukinder
Du Hast (Live In Nimes)
Engel
Feuer Frei (Live In Nimes)
Feuer Und Wasser
Frühling in Paris
Gib mir deine Augen
Haifisch
Haifisch (Remix by Schwefelgelb)
Halt
Ich tu dir weh
Ich Will (Rock am Ring)
Intro/Spiel Mit Mir (Live Aus Berlin)
Keine Lust (Live In Nimes)
Klavier (Live aus Berlin)
Links 234 (Live In Nimes)
Mehr
Mein Herz Brennt
Mein Land
Morgenstern (Live In Nimes)
Morgenstern
Moskau
Mutter
Rammlied
Rein Raus
Reise, Reise (Live In Nimes)
Rosenrot
Sehnsucht (Live In Nimes)
Sonne (Live In Nimes)
Sonne / Haifisch (Rock am Ring)
Spiel Mit Mir
Stirb Nicht Vor Mir / Don't Die Before I Do (Feat. Sharleen Spiteri)
Vergiss uns nicht
Waidmanns Heil
Wilder Wein
Red Hot Chili Peppers:

Annie Wants a Baby
Around The World
Backwoods
Blood Sugar Sex Magik
Brandy (Live In Hyde Park)
By The Way
Californication
Can't Stop
Charlie (Stadium Arcadium)
Dani California (Stadium Arcadium)
Ethiopia
Even You Brotus?
Feasting on the Flowers
Fortune Faded
Give It Away
Go Robot
Goodbye Angels
Goodbye Hooray
Havana Affair (Ramones)
If You Have To Ask
Let's Make Evil
Look Around
Mellowship Slinky In B Major
Rollercoaster Of Love
Scar Tissue
Suck My Kiss
The Adventures Of Rain Dance Maggie
The Hunter
Under The Bridge
We Turn Red
Rise Against:

Savior
Slash Feat. Ian Astbury:

Ghost
Slayer:

Jihad (Live in Sofia Bulgaria)
System Of A Down:

B.Y.O.B
Chop Suey!
The Exies:

Dear Enemy
Ugly
Tokio Hotel:

Monsoon
Noise
Scream
Turisas:

Stand Up And Fight
Venetoi! - Prasinoi!
U2:

Beautiful Day (Live Collection From U2360)
Cedarwood Road
Elevation (Live Collection From U2360)
Even Better Than The Real Thing (Live Collection From U2360)
Raised By Wolves
The Miracle (Of Joey Ramone)
Vertigo
Volcano
Volbeat:

16 Dollars
7 Shots
A Broken Man And The Dawn
A New Day
A Warrior's Call
Alienized
Another Day Another Way
Battleship Chains
Cape of Our Hero
Caroline #1
Caroline Leaving
Ecotone
Evelyn
Let It Burn
Magic Zone
Pool Of Booze Booze Booze
Rebel Angel
Sad Man's Tongue
Soulweeper #2
Thanks
The Devil's Bleeding Crown
The Loa's Crossroad
The Mirror And The Ripper
30 Seconds To Mars:

A Beautiful Lie
A Call To Arms
Alibi
Attack
Capricorn (A Brand New Name)
City Of Angels
Closer To The Edge
Conquistador
Edge Of The Earth
Equinox
Escape
From Yesterday
Hunter
Hurricane
Kings And Queens
Night Of The Hunter
Savior
The Battle Of One
The Fantasy
The Kill
The Story
This Is War
Time To Wake Up (Instrumental)
Up In The Air
Was It A Dream?
Welcome To The Universe
Year Zero
Last edited by barcaseb on Tue Jul 12, 2016 9:28 pm; edited 9 times in total
Bronze





Posts

: 2


Points

: 1830


Join date

: 2014-06-24


Age

: 22


Location

: Denmark



Nice list! I think I've played a couple before, and I actually just went and played Sweet Child O' Mine.

Keep up the charts!
N00b




Posts

: 37


Points

: 2012


Join date

: 2014-02-12


Age

: 25



Thanks. I will update this list, every time I upload a new chart 

Bronze





Posts

: 2


Points

: 1830


Join date

: 2014-06-24


Age

: 22


Location

: Denmark



Oh nice thanks 4 the list an mayb a request 4 talk dirty by Jason derulo in a med/ hard Lvl meant 4 a thumbs player please
Admin




Posts

: 1329


Points

: 3343


Join date

: 2014-02-12


Location

: Rightcher



a u got some of mah fav band definitely gonna play
_________________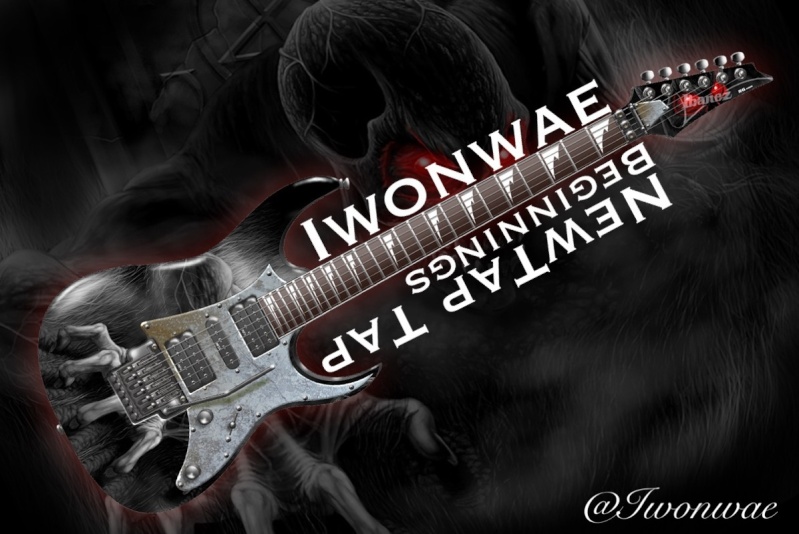 Amber





Posts

: 26


Points

: 1966


Join date

: 2014-03-08


Age

: 20


Location

: My home





Similar topics
---
Permissions in this forum:
You
cannot
reply to topics in this forum